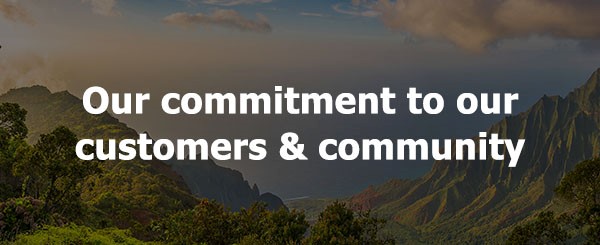 Valued customers,
As our state continues to experience the impacts of the Coronavirus (COVID-19) we recognize that we are in the midst of unprecedented circumstances. We want to take this opportunity to let you know that as a member of your community, our thoughts are with you. We are closely monitoring updates by local, national, and world health professionals and we are taking necessary precautions to ensure the health and safety of both our employees and our guests.

With social distancing at the core of our operations, our day to day services are changing (until further notice):
Vehicle Servicing:
Click below to review our new vehicle service procedures.
New Online Sales Process:
See details about our new online sales process that has been implemented to keep both our customers and employees safe.
Financial Assistance:
During these tough times, we could all use a little help. If your Kia is financed through KMF and you have lost your job, you may qualify for the Kia Finance Global Health Crisis Relief program.
We will provide updates to you as they become available. We are all part of a larger community and ask that you remain vigilant, follow the recommendations being put forward, and continue to watch for ways to help and serve one another. We wish you the very best.
Thank you, as always, for being our customer!